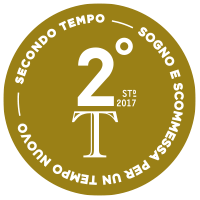 Vermouth unfolds at the second
half of CasalFarneto
Intensity or pleasant lightness? The flavour of new Casalfarneto Vermouth embraces an ancient formula bringing together every taste experience. The result is an aromatised wine, delicate in fruity scents but gifted with an unmistakable personality making it the perfect match for apertivo cocktails. The quality of Casalfarneto production gains an old-fashioned charme, reshaping a product of ancient roots into a modern and up-to-date element for dinner appetizers. Present time evoloving from the italian distillery Casalfarneto itself and its line "Second Half", recollecting all the values of the cellar.
The only Vermouth made of Verdicchio
SCENT OF ELEGANCE
CasalFarneto reinterpretates in a modern style the history of a drink linked to aperitif time: Vermouth.
With spices and perfumes selected from the most prestigious herbs, the traditional quality of CasalFarneto dry white wine
wine marries the unique recipe of Red and White Vermouth.
NOTES OF CLASSICAL FRESHNESS
Aromatic complexity, soft yet wrapping and persistent flavour, amber colour: classical Vermouth's features mingle themselves with CasalFarneto dry white wine's, creating a wine which combines artemisia, sambuca and thyme aromas.

Dry or in a cocktail,
White Vermouth rediscovers
a second youth
for aperitif time.

Modern and vintage
at the same time,
Red Vermouth embraces
the essence of
a great Italian aperitif.

SWEETNESS IN A SIP
The unique features of our dry white wine fuse themselves with absinthe and aromatic herbal infusions conveying to it citrus notes and balsamic, spiced and minty scents with a bitter aftertaste. The mellow and soft flavour makes it suitable for the most unusual pairings: angostura, whisky and honey, juniper and vodka.